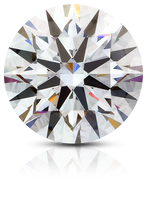 The Seng Firey Diamond™
Super Ideal Cut Diamonds Cut in America, Cut by Americans, Owned by Americans, Cut From the Heart by Eightstar Diamond Company™. Responsibly Sourced and Tracked from Mine to Store to Your Finger, Ear, Wrist, Etc. Ask Your Jeweler Where Your Diamond Came From, Can They Tell You What Continent? What Country? What Mine? Can they Give you the Name of the Person that Cut Your Diamond? Do they Even know them? Can They let you meet who Cut your Diamond? Can they even Prove, with Tracking, any of this? We Have Complete Traceability. In Stock or Custom Cut to Order!
Yes and Yes, We Can!!!
The Seng Firey Diamond™ Collection
Customers Thoughts of Seng
I went to Seng to buy my engagement ring, bands, and many other milestone pieces over the years. The Davis family is professional, respectful, accommodating and takes the time to get to know their customers. I highly recommend Scott Davis and Seng!

Brad W.
I have worked with Scott on a few different occasions and he has been wonderful, accommodating and Seng Jewelry is undeniably beautifully done! Look forward to many more years of working with Seng!

Brenda A.
My family has been doing business with the Davis family for nearly 20 years. I had my grandmother's engagement and wedding bands refurbished at Seng which became my wife's engagement and wedding bands. They took special care of the family heirloom as if it was their own. I can't thank them enough for their professionalism and care over the years.

Fadden H.
My husband surprised me with a 15 year wedding anniversary ring from Seng and it's absolutely beautiful. After meeting with Scott and talking about what it was we were looking for, Scott worked with my husband to find the perfect ring for me, sapphires and diamond. I couldn't be more happy. Thank you Seng and Scott for making it an anniversary I won't forget.

April B.
Amazing work, amazing ring, fiance gets compliments on the ring everyday. Would definitely recommend!

Taylor B.
We are so lucky to have Seng in Louisville! My husband worked with Scott and the entire Davis Family to design my engagement ring and wedding bands. Truly the most beautiful ring I've ever seen! Since, I've had the pleasure of getting to know everyone who works at Seng and you must too! An amazing team and family!

Karen S.
Amazing service. Amazing ring. Could not be happier with their customer service and communication.

Jason P.